By Julia Malacoff
Self-care, aka taking a little "me" time, is one of those things you know you're supposed to do. But when it comes to actually getting around to it, some people are more successful than others. If you have a seriously busy schedule, it might seem impossible to somehow find extra time (HA!) to squeeze in self-care activities like practicing mindfulness, hitting the gym, writing in a journal, or getting enough sleep. But here's the thing: The busier you are, the more important self-care becomes. (BTW, here are 20 self-care resolutions you should make.)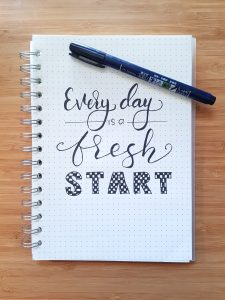 "Self-care is a multiplier of time," explains Heather Peterson, CorePower Yoga's chief yoga officer. "When you take time, whether it's five minutes for a short meditation, 10 minutes to food prep for the next couple days, or a full hour of yoga, you build energy and focus." And guess what happens with all that energy and focus? It gets channeled into all the other stuff keeping you busy. Not only that, but taking little chunks of time for yourself every now and then can build up to huge results. "Small amounts of effort over a lifetime really do make radical changes," says Peterson.
>> There's a strong chance you're not the only hardworking person in need of some serious T.L.C. this time of year — and that includes Mom. This Mother's Day, give her the gift of self-care with a facial from Massage Envy. Learn More.
Sponsored by Massage Envy
Even if you're already convinced you need to make time for yourself to finally use those relaxing beauty products, sit down for meditation, or take a second to journal, it can still be tough to actually get it done. Here, read how seven über-successful people do it.
Set the Tone
Sometimes, making time for self-care is as simple as taking a small action to delineate between time for you and time for the rest of the day. "As soon as I get home, I immediately get into my favorite pajamas," says Lyn Lewis, CEO of Journelle. "It's something I do to instantly affect my mood, whether they're comfy ones or a silky elegant chemise." Even if you still have work or chores to do when you get home, changing into something luxe and comfortable, and taking a moment to appreciate how great it feels, can make all the difference. (If you need a new set, scope these sporty pajamas active ladies will love.)
Setting aside a full hour every day for self-care can seem incredibly daunting, especially to someone who is struggling to manage their to-do list in the first place. Instead, try dividing up time for self-care into smaller bits. "I like to look at my workouts in chunks, rather than having to do it all at once," says Peterson. "I have a five-minute core routine workout that I do in the morning to get me going. I do five minutes of a wall sit while I am talking on the phone, and then I walk for the rest of the time around my cubicle. I sneak in a basic 15- to 20-minute workout a day doing this." Though she also makes time for longer workouts throughout the week, this "divide and conquer" approach is a great way to get started with any new self-care routine.
Set An Alarm For Bed
A common piece of advice for making "me" time is to get up earlier. But what if you're not a morning person or waking up early would mean you're cutting into sleep you really need? "To get those eight hours of sleep, make a mental note of a bedtime that would allow for it, and set your alarm an hour before that," suggests Lucas Catenacci, co-owner and trainer at F45 Training in New York City. "This is your 'wind down' alarm. Take your contacts out, brush your teeth, and reflect on the day through journaling or curl up in bed with a good book," he says. Taking the time to chill before bed with help you sleep better, plus make it possible for you to get up early if needed. (Want to try getting up early? Here's how to trick yourself into becoming a morning person.)
Create Your Own Rituals
Everyone who successfully creates time for self-care has their own little rituals that help them stay on track. Disconnecting from technology is an often-heard piece of advice, but it's also one of the hardest to enforce. "I delete all social media apps from my phone on weekends," says Kirsten Carriol, founder of Lano. That way, there's no temptation to scroll through your newsfeed when you could be meditating or mindfully cooking a healthy meal. And if you want to use tech to your advantage, that's totally possible, too. "I listen to podcasts while driving to meetings," she says. "This is when I learn all of my big business lessons, and I use this 'dead' time to expand my thinking."
Another way to create a ritual is to have a weekly standing appointment with yourself. "Women multitask," notes Patricia Wexler, M.D., an NYC-based dermatologist. "But even so, working 45 hours per week, doing interviews by email, maintaining social media, mentoring, teaching, and spending time with family on weekends leaves little 'me' time. In fact, I call it 'mini me time.' My mani-pedi time is sacrosanct. The appointment is untouchable. No calls, no thoughts of work, and no stress." Sometimes, just setting a firm mental boundary with yourself can help you stick to taking time away from your other obligations.
Take Advantage of a Crazy Work Schedule
If you get creative, you might be able to find a way to take advantage of an insane work week. "Since my schedule is so busy, I try to combine work and self-care so I can keep my stamina up and do the best job I possibly can," explains Stephanie Mark, co-founder and head of business development and partnerships at Coveteur. "One way I do this is by taking advantage of work travel. I try to block off one night during each trip for a night of room service and watching TV in a big hotel bed. It works wonders." Sounds pretty lovely. And even if you don't travel for work, you may be able to find other ways to make the most of the time you *need* to spend at the office, like scheduling lunches with work friends, or even committing to solo lunches (away from your desk!) that are phone- and email-free. Even if you only take 15 minutes away from your desk, it can make a big difference.
Set a Goal
If all else fails, you could try the goal-based approach. "Exercise is a big part of my 'me' time and I know it's crucial to my health," says Julie Foucher, Reebok trainer and athlete. "It's easy for me to let this time fall down my priority list unless I make a commitment. Signing up for a future race or event holds me accountable to carving out time on a daily basis to train for that goal," she explains. And though exercise is a huge part of self-care for some people, this idea can be applied to virtually anything. If reading makes you feel relaxed, try setting a goal around that, such as to read one book a month. If you want to prioritize meditating, set a goal to work your way up to 15-minute sessions instead of five-minute quickies. (Here, find out how setting a big lofty goal can work in your favor.)