Holding no prisoners, Jay-Z is here to flex the biggest and baddest watches on the planet. Never one to mess around when it comes to his watch selection, the rapper turned billionaire has no problem acquiring the most sought-after timepieces, remember that US$2.2 million Patek he wore to Diddy's birthday party a few years ago? Well, he's outdone himself again.
At a red carpet appearance for the screening of new Netflix movie The Harder They Fall, which he helped produce, the mogul interviewed with media while wearing the hottest watch on the planet: a Tiffany & Co. Patek Philippe Nautilus 5711/1A-018. Lighting the spark for the watch world with the references first on-wrist appearance since they "hit the market"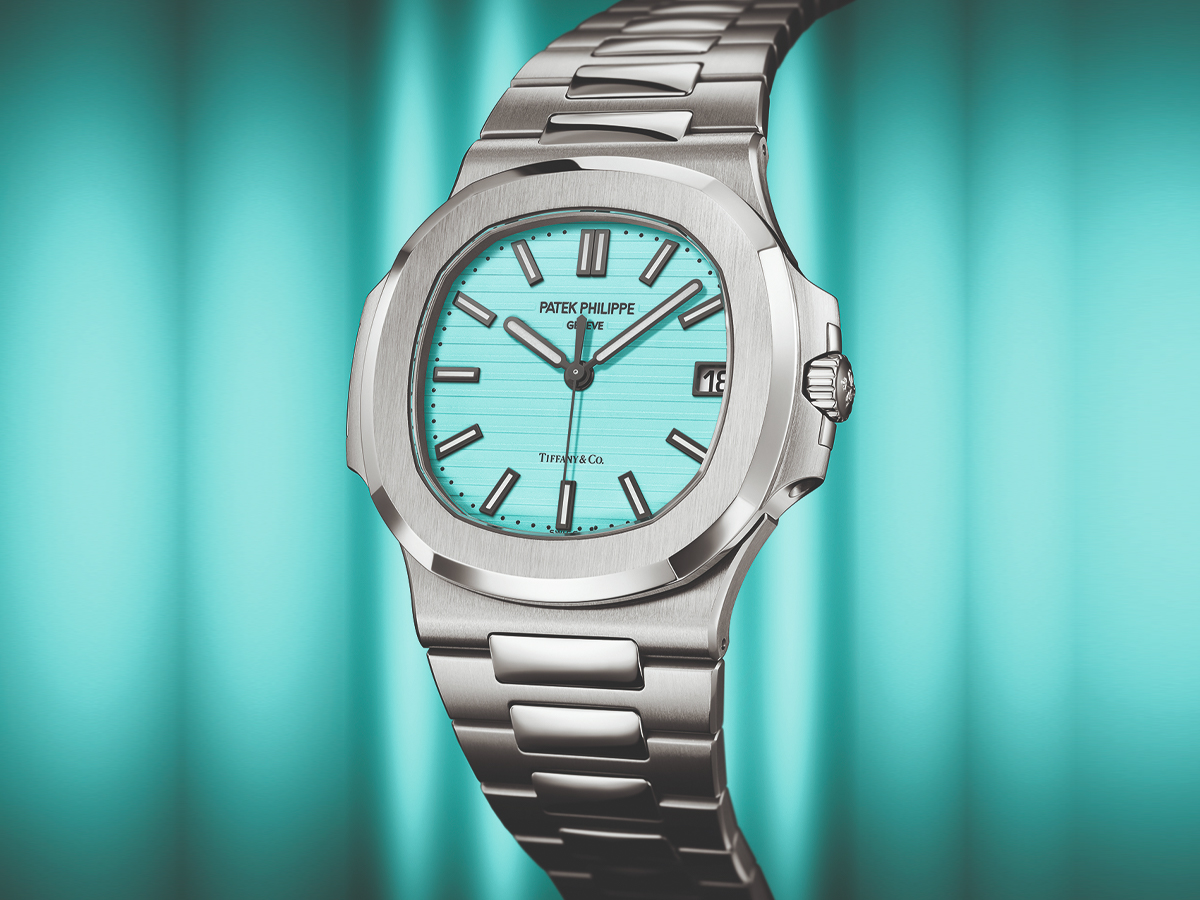 170 limited-edition Nautilus reference 5711/1A-018 will be made and sold at certain Tiffany boutiques.
First Patek Philippe Tiffany & Co. Nautilus sold at a charity auction for $6.5 million on Saturday.
It officially sells for around $52,000.
The Nautilus Ref. 5711 was discontinued by Patek Philippe in January.
The watch world was under the assumption the most sought-after Patek (Nautilus reference 5711/1A-018) was discontinued until a week ago when the brand unveiled there would be ONE more model. Tiffany & Co. would bear the sole retailer with a super-limited run of Tiffany-blue dial Nautilus models exclusively sold through the boutique. Highlights of the watch include the aforementioned blue dial and a Tiffany & Co. logo stamp as a final touch. We'd never seen anything like this in the watch world, and it's safe to say the watch will go down as one of the biggest in history – and the buyers thought so too.
Not even a week would pass before the model would hit the auctions. The result was a shocking (yet, barely unexpected) sale price of more than $6.5 million – making it the ninth most expensive watch ever sold at auction. Proceeds would be given to charity. A source close to Jay-Z also confirmed that he was not the buyer. So how did Jay-Z get his hands on one? Even the Patek Phillipe president Thierry Stern said it was going to be a difficult task to assign buyers.
According to The New York Times, Stern said he wanted to signal to Tiffany that "you have been doing a good job," particularly in light of the LVMH sale. Going on to say, "I'm not sure it's a gift for them… It may be a big problem. They may not realize how difficult it's going to be to choose the clients," he said.
We guess it helps that he and his wife Beyoncé are the new faces of Tiffany & Co. All we're wondering is if Jay is willing to share the "hidden surprise" with the world that Stern alluded to… alas we might never know.